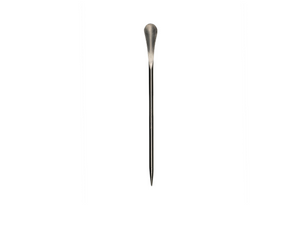 Sneeboer Seedling Pricker
Regular price £24.95 Sale
Growing from seeds or cutting is greatly satisfying.
When it comes to transplanting seedlings a pricker is a really useful tool.
This Sneeboer Seedling Pricker is the Rolls Royce of prickers as it is hand forged from stainless steel.  It's a massive step above the usual bits of wood or pencils we've used before.
You have a point at one end and the other end is a small spoon shape.  This is really useful for making small planting holes.
the Sneeboer Seedling Pricker is 22cm long and weights 50 grams.
 Why invest in Sneeboer garden tools?
Quite simply, they are high quality hand forged gardening tools that'll last a lifetime.
Read our blog to find out more...