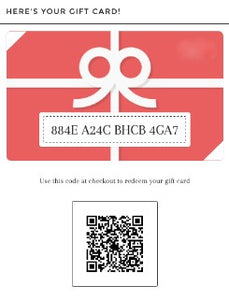 Tinker and Fix Gift Voucher
Regular price £10.00 Sale
Buying the right gift for somebody isn't always easy.  We've tried to help with our collections under the Makers, Menders and Growers section of the website but we thought we should offer people the option of a Gift Voucher as well.
So this is how it works;
select the value of the gift voucher that you would like to purchase - you can purchase multiple vouchers to create the amount you would like.
the gift voucher is electronic and will be sent to you via email.  This can only be sent to the person purchasing the voucher.  So you need to either print a copy off and give to the recipient or forward them a copy of the email.
the recipient can then use the voucher online with us or in person at any of the events we are retailing at.
they don't have to spend the full voucher amount in a single transaction and any balance can be used on future purchases.  Likewise they can be used a part payment of an order.
We also stock greetings cards from both Bewilderbeest and The Passenger Press