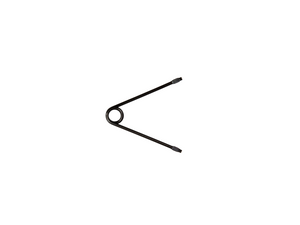 Replacement Spring for Niwaki Secateurs
One of the main reasons we stock Niwaki secateurs is their simplicity of design.  To us that simplicity means less things to go wrong.
The metal spring in a pair of secateurs will fatigue overtime with regular use.  At some point it will give up and break.  The good news is that its a really simple process to pull the broken spring out and insert the new one.
How long will a spring last?  That a difficult question but as a guide we are approaching three years without a breakage.  We'd class ourselves as keen, but not fanatical gardeners.  We've also recently been contacted by two professional gardeners, who use their secateurs most days, for replacement springs after 12 months of use.
The other thing to mention is that both the Sentei and Gr Pro secateurs are supplied with a spare spring in the box.  This is easy to overlook as they sometimes get stuck in the box.
The springs for the Sentei and GR Pro look very similar but are actually slightly different so make sure you select the right option when buying a replacement.
Postage is only £1.10 on these.